How do we create a platform for a renewed conversation about the future of cultural policy?
Before summer, we supported the publication of an ambitious anthology created by The Nordic Culture Fund: Reflections. The intention of the Fund: to expand the view of art and culture in society.
The anthology consists of essays and interviews with a number of thinkers, researchers, government officials and artists, all of whom have extensive experience from various disciplines in and outside the Nordic region.
As we have worked on layout, print and the digital platform of the anthology, we have learned so much from diving into the depth of this complex field of culture policies, and we are now engaged in new and even more ambitious projects with Nordic Culture Fund to support a new conversation on arts and culture.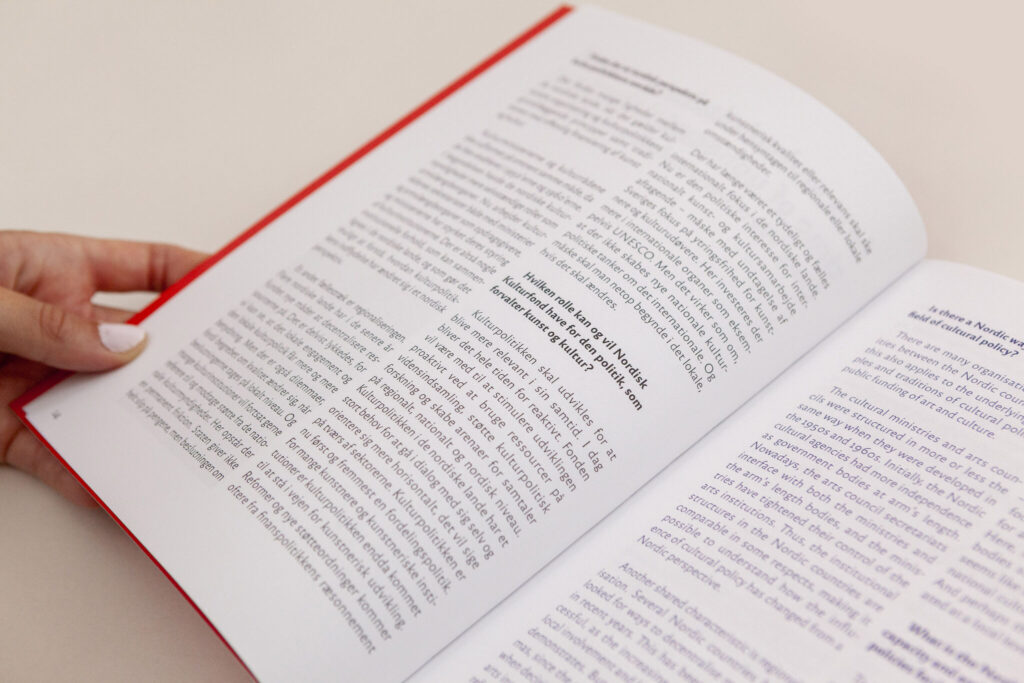 Take your own dive into the many contributions here