In the midst of these extraordinary months, we have been taking an exciting and bold step for the future development of Bespoke: Ditte Graa Wulff has officially joined our team as partner and CEO.
This marks an exciting new chapter in our mission to design better futures.
The last six years of the Bespoke journey have earned us a special place in the field of Strategic Innovation & Futures Design, both in Scandinavia and internationally. We are excited and honoured to experience an increasing interest in working with our Futures Design methodologies and being involved in new, large scale projects in many different corners of the world. This is the right time to strengthen our organization and our practise with the addition of a key role and new competences.
Back in 2017 Ditte was named one of Denmark's Top Talent 100 for her solid background within the entrepreneurial field. She has built her own business within facilitation and organizational development and also headed the growth journey of tech company TwentyThree as CEO from 2013 to 2015.
Ditte will be working closely with founding partners Nicolas Arroyo and Rune Toldam and the rest of the team to write an exciting new chapter for our business. By using the unique Bespoke DNA as a cornerstone, we aim to build an even stronger international brand, continue developing an inspiring and experimental working culture and keep on creating value and meaningful work for our clients and partners.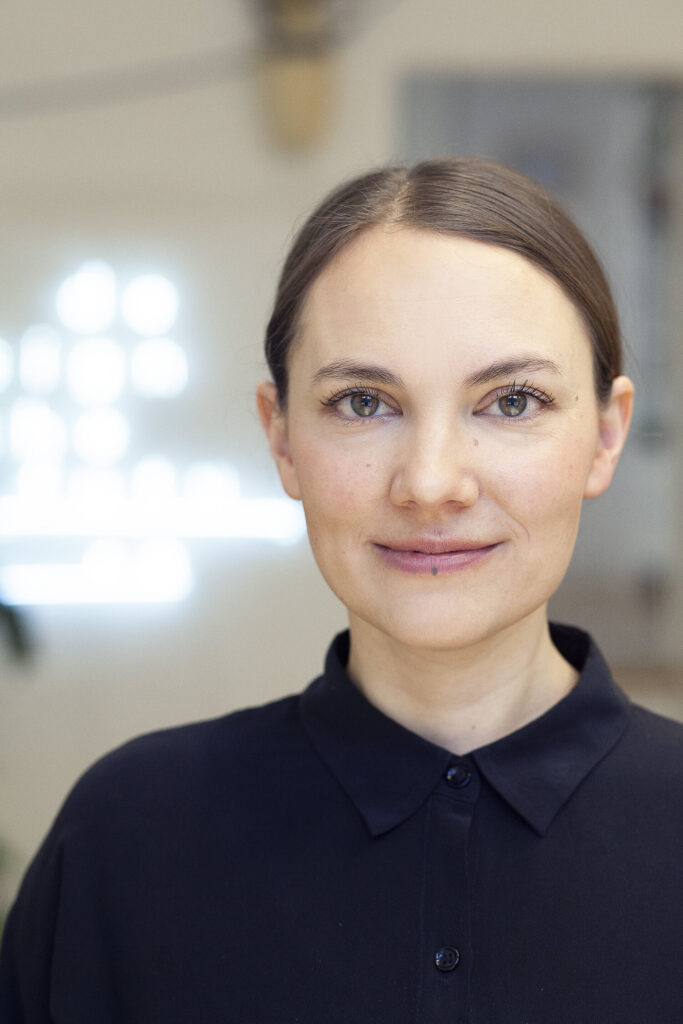 "…I have been a big fan from the early days, and have been really impressed to see how they have pioneered the field of Futures Design"
"Bespoke works like no other company I have ever encountered. I have been a big fan from the early days, and have been really impressed to see how they have pioneered the field of Futures Design. So it was a clear "Yes", when Nicolas and Rune came to me before Christmas and asked if I wanted to explore the possibility of joining the journey of Bespoke.
Like everybody else, our plans have been adjusted to fit the contingency of Covid-19, and we now find ourselves in a unique landscape of opportunities where the need for Futures Design is more palpable than ever.
"It is, in fact, a privileged time to be joining Bespoke, because the value of actively designing futures is so apparent today. The potential to incorporate Futures Design into the core of strategy and development is massive, and I feel we have a unique role to play in supporting organizations in making sense of how their context is changing these days", says Ditte.
Initially, Ditte's entry will enable us to focus on two key areas that we have long seen potential in. First, the further development of our Horizon Scanning software, and secondly, strengthening the way we develop processes and strategies to help organisations become future facing.
We look forward to sharing this new journey with our clients, partners, and friends. So, if you are curious about our plans for the future, Ditte and the rest of Team Bespoke would love to talk over a cup of coffee at our Bespoke House in central Copenhagen.
If you are curious to follow the journey ahead, make sure to connect with us on LinkedIn & Instagram.